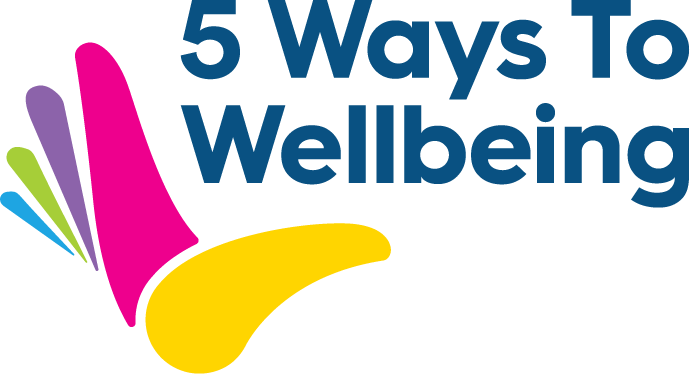 You are using an outdated browser. Please upgrade your browser to view our website properly.
We are believers in positive mental health. We are advocates for wellness and recovery. Good mental health needs to be protected and improved, even when there is mental illness. A state of individual health and wellbeing can be achieved, regardless of the starting point.
We live in a time of significant stress. We interact with each other based on stress; our community consultations tell us about how people perceive stress and we are relentlessly subjected to stress via the media.
All people have strengths both inside themselves and in their environment. These strengths can be used to protect against the impact of stress. By doing 5 simple things in your life, you can fortify your wellbeing, thereby achieving positive mental health. Give the 5 a try today!
The Royal Melbourne Hospital

For more than 165 years, The Royal Melbourne Hospital has touched the lives of millions of Victorians, providing care and treatment for the sickest in our community. The Royal Melbourne is part of Australia's public health care system and offers hospital care to any Australian resident under Medicare arrangements. NorthWestern Mental Health is the mental health arm of the Royal Melbourne Hospital.

This website and commercials have been possible through a Royal Melbourne Hospital Foundation Grant.

More Information

NorthWestern Mental Health

NorthWestern Mental Health (NWMH) is a clinical division of the Royal Melbourne Hospital and operates in partnership with Northern Health and Western Health in Victoria. We provide comprehensive hospital-based, community and specialist mental health services to youth, adults and aged people across northern and western Melbourne.

More Information

North West Area Mental Health Service

North West Area Mental Health Service provides mental health services to adults aged 16-64 in the Cities of Hume and Moreland (with the exception of the Hume Wellness and Recovery Team, which provides a whole of life service).

The service employs 196 EFT staff across six sites at Coburg, Broadmeadows, Pascoe Vale and Craigieburn. NWAMHS provides a broad range of adult services including Community Teams; BIPU – Broadmeadows Adult Acute Psychiatry Inpatient Unit (25 bed); CCU – Broadmeadows Community Care Unit (20 units); PARC – Prevention and Recovery Care Service (10 beds), Psychosocial Research Centre and Glencairn Private Consulting Suites. All services are provided by multidisciplinary teams that support the needs of consumers and carers through assessment, crisis intervention and treatment that focuses on individual needs and goals developed in conjunction with the consumers and carers. North West Services are underpinned by principles of wellness and recovery.

North West Area Mental Health Service is responsible for the 5 Ways to Wellbeing message being communicated across Victoria. This initiative follows a two-year project with our community partners and local community members from diverse cultural backgrounds about 'wellbeing'. This resulted in the adoption and adaption of the '5 Ways to Wellbeing' public health improvement message. For more information contact:

Doris Sant,
Population Health & Community Partnerships Coordinator North West Area Mental Health Service
Royal Melbourne Hospital
doris.sant@mh.org.au

Read:
Promoting mental wellbeing In CALD communities..

The Royal Melbourne Hospital and North West Area Mental Health Service, acknowledges the New Economics Foundation UK, and the UK Government, for permission to adopt and adapt the 5 Ways To Wellbeing to the Australian and culturally diverse context. For more information, download the New Economics Foundation Review of Scientific Evidence Supporting 5 Ways.

More Information
Discover What is In Your Local Area to Help You Do the 5 Ways

[wpsl]